So, it's 35 degree Celsius outside and we're about to fly to London for the Map Fair. And what do we always do in the last minute before flying away for a fair? Yes, we are trying to finish a catalogue.
This time we have more bizarre things with us than ever. Starting with a train photo below.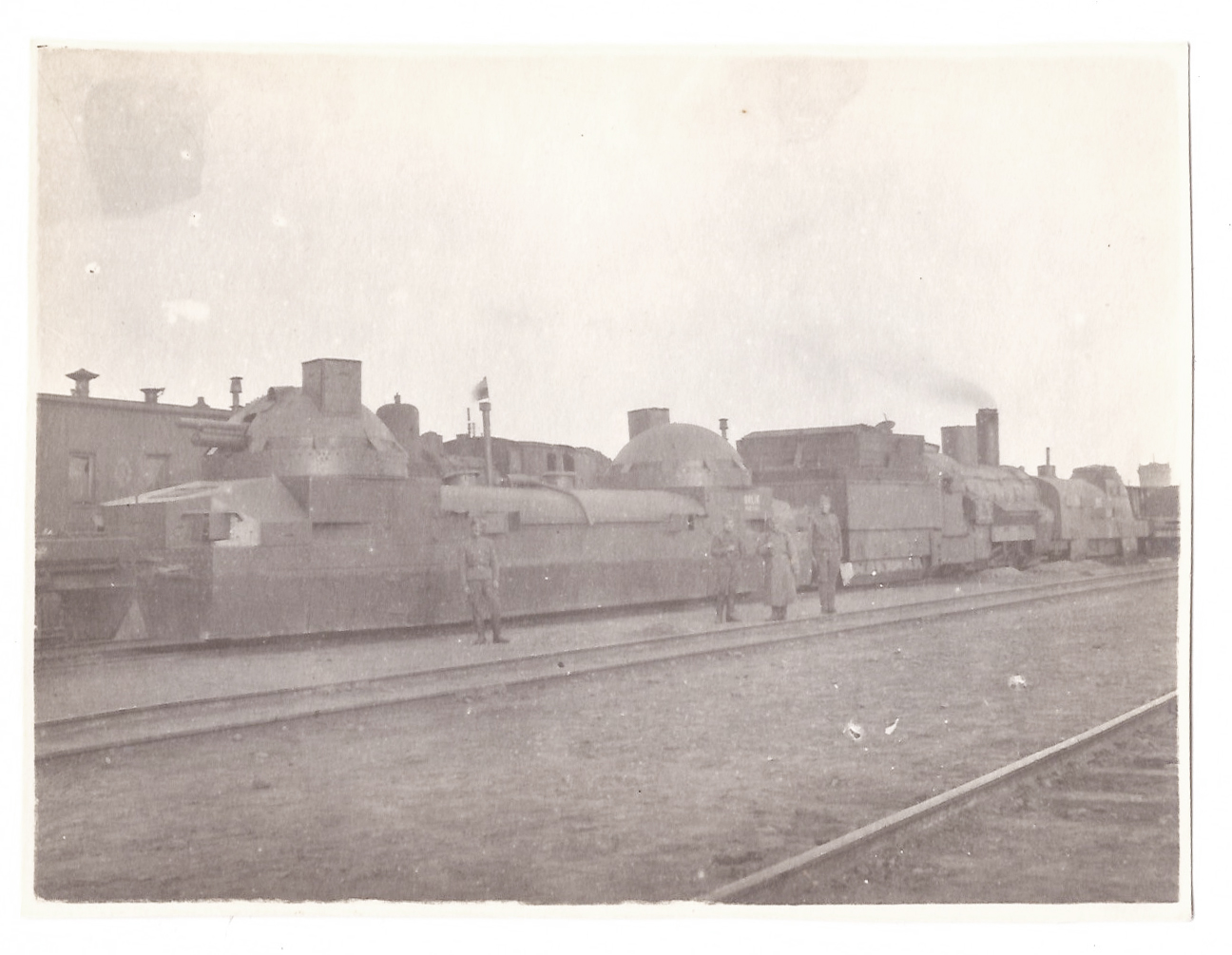 It's Orlik – the meanest armored train in Russia during the Russian Revolution (Russia had some best designed armored trains ever – remember Strelnikov's train from Dr. Zhivago?).
There is a short, but interesting story around Orlik. Built in 1916, it changed its names from Zaamurets, BP-4, Lenin to Train No. 105. During the Revolution it was sent across the country by the Red Army, to fight the White Army, until it was hijacked by the anti-Communistic Czech Army (those Slavic war stories always have a bit of a twist), which by some weird coincidence found itself stranded at the end of the war, together with other Slavic soldiers, among others Poles, Yugoslavians and Slovaks, in the middle of Russia, with the Red Army preventing their return home from the west side.
So their plan was to hijack this armoured train, drive across Siberia, board a boat on the east coast, travel around the south part of Asia, India and Arabian Peninsula through the Suez Canal, land in France, and then fight the Central Powers from the French side.
Anybody could invent this simple plan.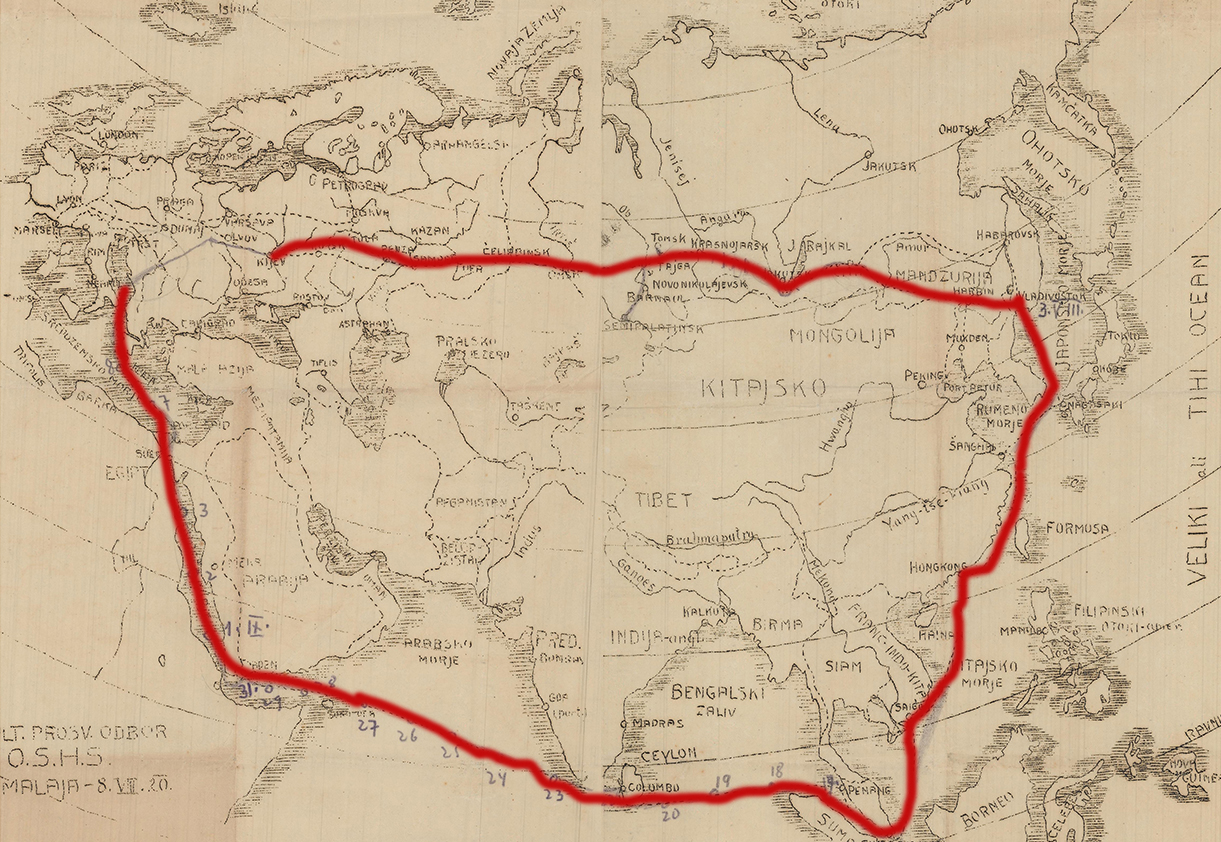 This somehow elaborate plan was abruptly intervened, after they received the news about the end of WWI. So they decided to return home… on the hijacked train. The only way now was through Siberia, as the Red Army completely closed the passages through the European Russia (so very close to their original plan).
In 1920 the Slavic soldiers arrived to Vladivostok (in the meantime they sieged some Siberian cities on the way), rented ships and returned to Europe, where they landed two years after WWII on the Adriatic coast.
What does Orlik have to do with our catalogue and the Map Fair? The Yugoslav soldiers printed a map of their travels, on a boat, just off of the coast of Hong Kong, on the way home. And we have just catalogued this map and a small archive from the journey (including the photo from above and a newspaper printed on the ship).
Because these soldiers were anti-Communist and pro–tsarist (basically so called "Whites"), the story of their impressive journey was widely supressed in the Communist countries. Documents such as this one had to be hidden for decades in private households for sentimemntal reasons, or they survived by chance.